Please be advised that laws.bahamas.gov.bs is currently being updated.  The link will reappear on all agency websites once this process has been completed.  We apologize for the inconvenience.
News & Press Releases
Griffin Focuses on Our Responsibility as Humans to Each Other

March 30, 2015

FREEPORT, Grand Bahama Minister of Social Services and Community Development, the Hon. Melanie S. Griffin on Saturday stressed the importance of a country being able to cater to th

> more

Prime Minister Christie addresses the United Nation's ECONOMIC AND SOCIAL COUNCIL

March 29, 2015

Prime Minister Christie is in New York at this hour to participate in a high level dialogue during the 2015 integration segment of the...

> more

Coming to
The Bahamas

Doing Business
in The Bahamas

Quick Links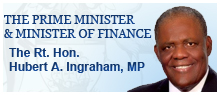 How Do I...

Register for e-Services?
 
For Instructions Click Here
Value Added Tax (VAT)
Cellular Liberalisation Task Force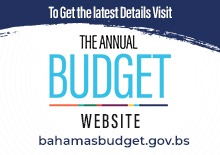 Notices
What's New in Government?