Please be advised that laws.bahamas.gov.bs is currently being updated.  The link will reappear on all agency websites once this process has been completed.  We apologize for the inconvenience.
News & Press Releases
Prime Minister Christie Speaks for Youth Development and Empowerment at CARICOM

February 26, 2015

The Caribbean has 'extensive' intellectual, cultural and sporting heritage that should be further developed Prime Minister of the Commonwealth of The Bahamas the Right Hon. Perry G

> more

Government to Open Public Service College

February 26, 2015

The Government is about to establish a Public Service College in a move to further equip Public Servants with the tools to move the country forward.This was announced by the Minist

> more

Coming to
The Bahamas

Doing Business
in The Bahamas

Quick Links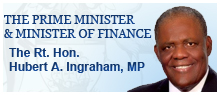 How Do I...

Register for e-Services?
 
For Instructions Click Here
Value Added Tax (VAT)
Cellular Liberalisation Task Force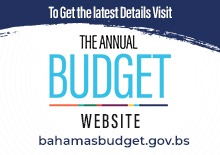 Notices
What's New in Government?