Please be advised that laws.bahamas.gov.bs is currently being updated.  The link will reappear on all agency websites once this process has been completed.  We apologize for the inconvenience.
News & Press Releases
The Bahamas Finding Innovative New Ways to Protect the Ozone Layer

March 26, 2015

The Bahamas has been pursuing Ocean Thermal Energy as an ozone friendly alternative when it comes to air conditioning and/or refrigeration...

> more

Darville Applauds the Efforts of CAP

March 24, 2015

Minister for Grand Bahama, the Hon. Dr. Michael Darville applauded the efforts of the Committee for the Advancement of People on Saturday...

> more

Coming to
The Bahamas

Doing Business
in The Bahamas

Quick Links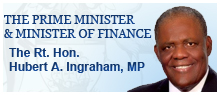 How Do I...

Register for e-Services?
 
For Instructions Click Here
Value Added Tax (VAT)
Cellular Liberalisation Task Force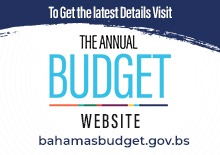 Notices
What's New in Government?