Agency News
Statement on the passing of Candy Pinder, Proprietor of Abaco Big Bird

September 16, 2020

On behalf of the Ministry of Agriculture and Marine Resources and the entire Agriculture Sector, I wish to express my deepest condolences to...

> more

Mrs. Brickell Pinder, Policy and Planning Officer, Ministry of Agriculture and Marine Resources at Bahamas @ Sunrise

April 30, 2020

Please follow the link provided to view Mrs. Brickell Pinder, Policy and Planning Officer on the Bahamas @ Sunrise show...

> more

Mr. Basil Miller, Assistant Director of Agriculture, Department of Agriculture - Bahamas @ Sunrise

April 30, 2020

Please follow the link provided to view Mr. Basil Miller, Assistant Director of Agriculture on the Bahamas @ Sunrise show...

> more

Top Services

How do I

Useful Links
Did you know that ...

you may pay taxes and request services online?
For a full list of
e-Services
click here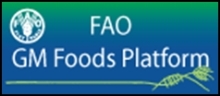 Agency Notices
Webinar - Grow Local....Eat Heathy (3rd Sept. 2020 @ 3:00 pm)

See details...

The Impact of the COVID-19 Pandemic on the Agriculture and Fisheries Sector

See details...
What's New in Government?